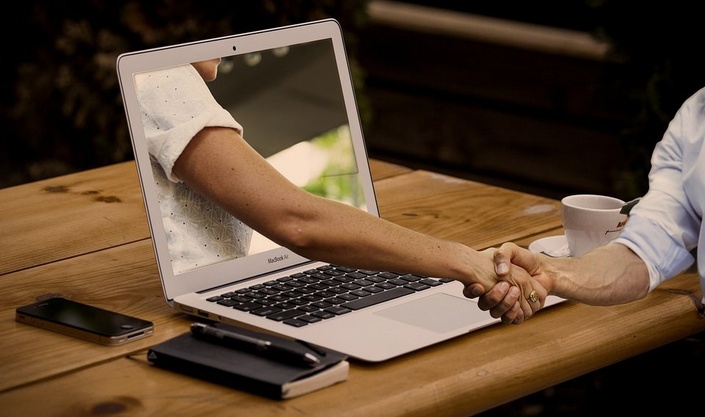 Nail Your Interview
Learn the most important English teaching skills every company looks for.
Are you interested in Teaching English online but nervous about getting through your interview?
Perhaps you have some teaching experience but you've never done any work online.
Or maybe you don't have any experience and you're completely lost on what to do.
If this is you, Nail Your Interview will help you go into your interview with confidence and absolutely nail it!
Do you know the teaching techniques that every online English teaching job looks for?
These are important to know in order to nail your interview and keep your motivation high.
Even if you've been a B&M teacher for years, you need to understand that the online classroom is a different world and there are new skills you'll have to learn in order to be successful.
Introducing Nail Your Interview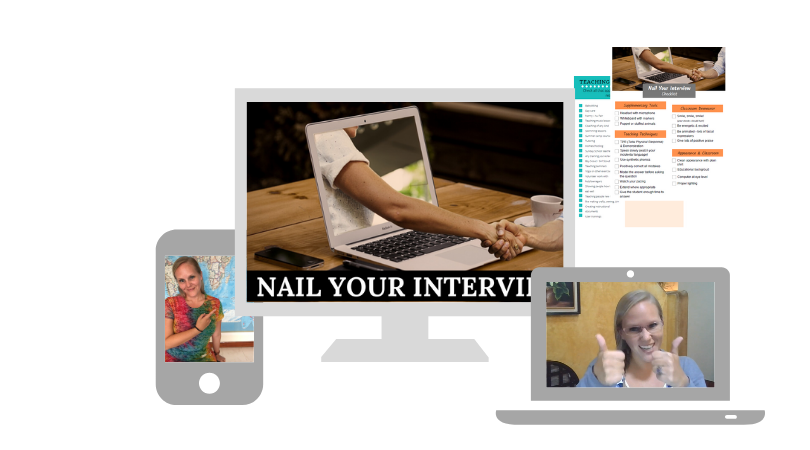 This mini course is designed to teach you everything you need to know to nail your interview with the online English company of your choice.

You'll learn the teaching skills and techniques that every company looks for as well as everything you need to prepare.
We've also included a checklist you can download for easy reference as your interview time gets closer.
Hi, I'm Rachel!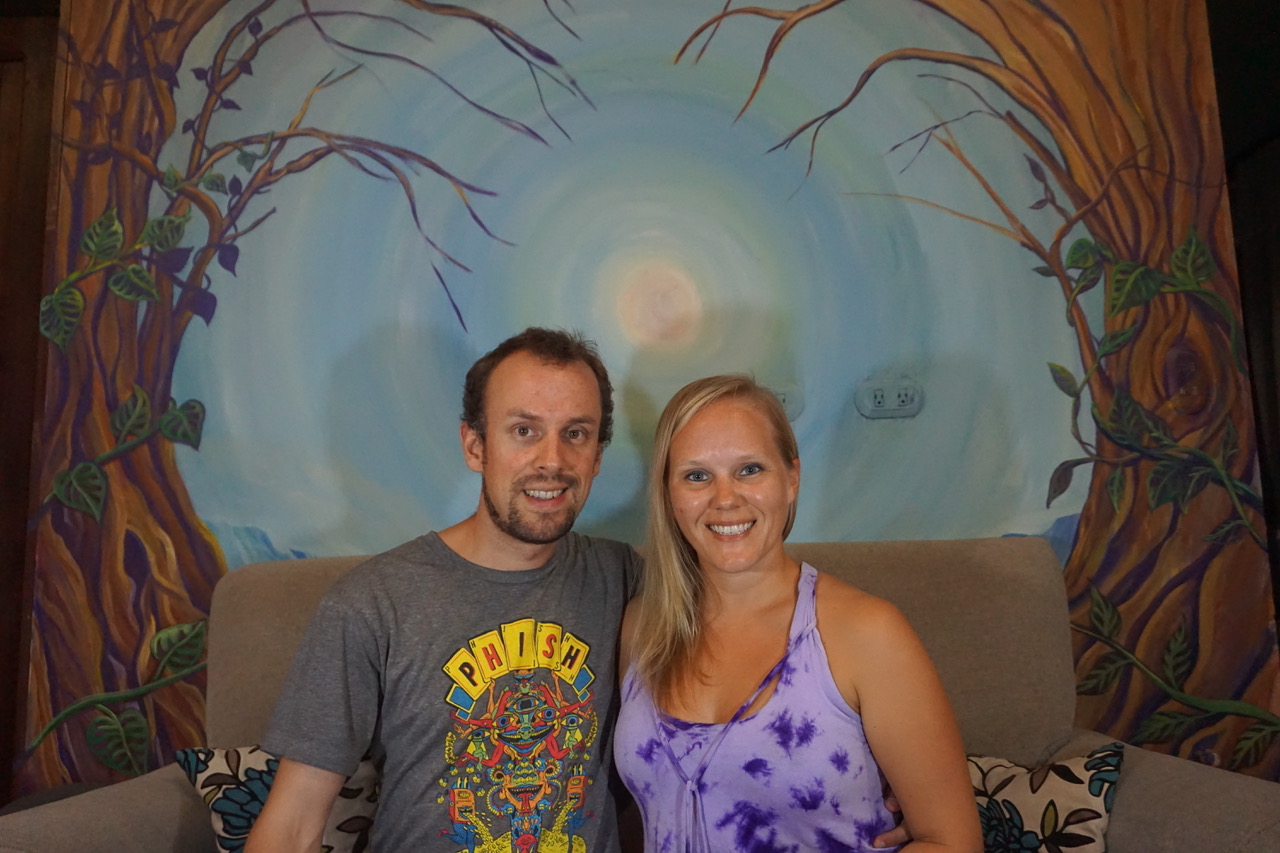 Sasha (my hubby) and I are the couple behind the popular travel blog, Grateful Gypsies!
Since 2016, we've traveled to countless places in Mexico and set up a temporary base in beautiful Puerto Vallarta.
We spent 7 months backpacking in South America, enjoying bucket list experiences such as beach lounging with sea lions in the Galapagos Islands, trekking to breathtaking views in Patagonia, and staring at our reflection in the flooded Salt Flats of Bolivia.
We've experienced destination concerts and music festivals with our favorite bands (our passion in life) in Costa Rica and Tulum, Mexico....
All thanks to teaching English online!
But it wasn't always like this.....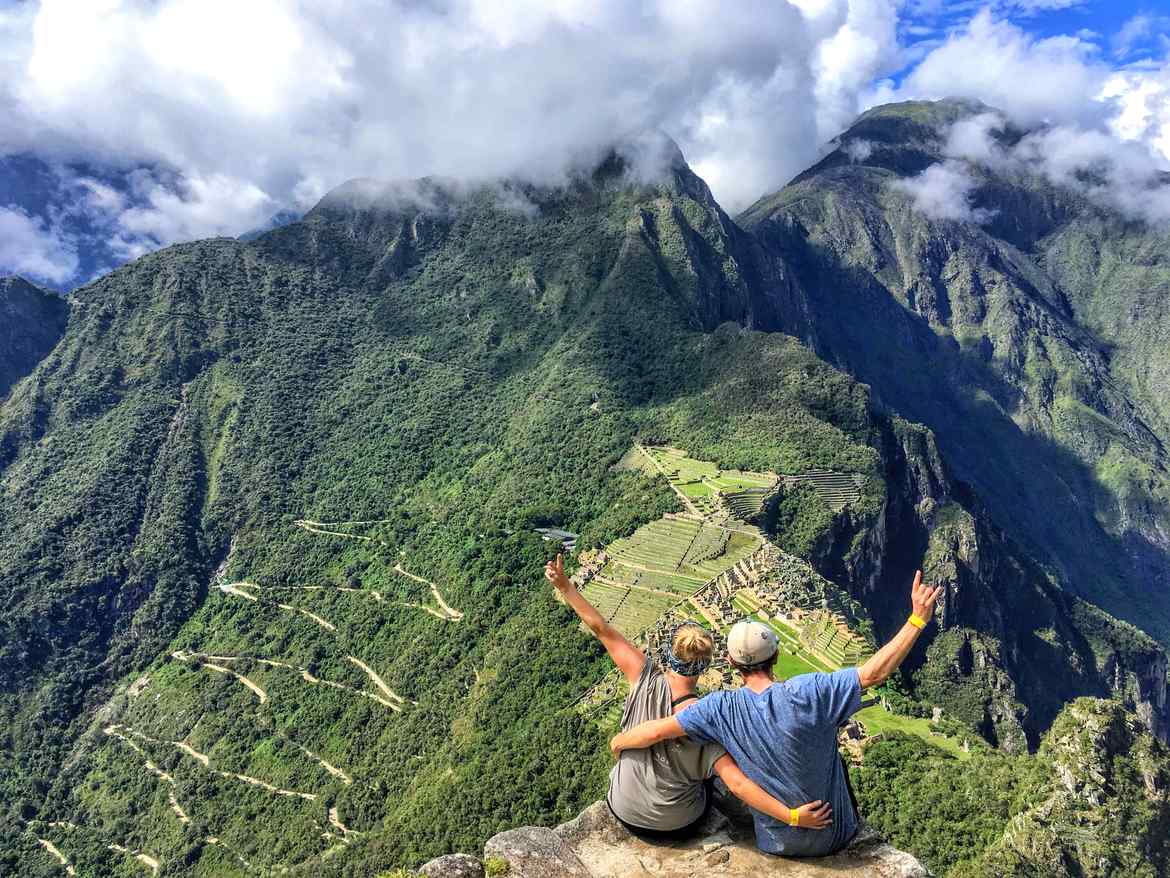 We Were Once In Your Shoes
A few years ago, we were living in Beijing in a nice apartment, with cushy jobs teaching English in a corporate training center, and a high quality of life.
But there was something missing.
We got to travel but it was never for long enough.
Our schedules were somewhat flexible but taking extra time off required getting another teacher to cover our shifts which was always stressful and never guaranteed.
The first time we went to Bali, we, like everyone else, fell in love and didn't want to leave.
Our conversation on the last day of that vacation went something like this:
"I don't want to leave. Why do we have to leave?"
"Because we have jobs and a nice apartment in Beijing."
"What if we didn't have those things?"

And that's where the idea was born.
We wanted to become digital nomads before it was even a thing.
Maybe you've had this very conversation before!
A year later we quit our cushy teaching jobs, gave up our nice apartment, and hit the road with just our backpacks.
For 14 months we traveled to dream destinations and stayed for as long as we wanted.
That freedom is addictive.
We went to Bali a second time and got to stay longer and even explore other islands of Indonesia.
But we eventually ran out of money. So we headed back to China, this time to Kunming, and found new teaching jobs.
We thought we would be okay with settling down again but we weren't.
It wasn't long before we were planning our next trip but with the added stress of asking a boss for time off.
We knew there had to be a better way to stay on the road so we put our heads down and got to work finding a solution.
That's when I found the world of online English teaching. I applied and got the job!
Teaching English online changed everything!
I want YOU to have the same success and freedom that we've had thanks to teaching English online!
This mini-course is going to help you get over that first hurdle of nailing your interview so you can get the online English teaching job(s) of your choice!
There is a video in each section showing you how to do all the different teaching techniques and their importance.
But I don't leave you hanging! The last lesson introduces you to the best online English teaching jobs and shows you how to find the one for you.
And that's not all!
The bonus is a downloadable checklist of all the things that can be counted as teaching experience. Use it to jog your memory and realize all the teaching experience you do have and prep your resume!
Take a look at what's in the course:
⬇️
Course Curriculum
BONUS: Teaching Experience Checklist
Available in days
days after you enroll
Frequently Asked Questions
When does the course start and finish?
The course starts now and never ends! It is a completely self-paced online course - you decide when you start and when you finish.
How long do I have access to the course?
How does forever sound? After enrolling, you have unlimited access to this course for as long as you like - across any and all devices you own. This is a living course that we will continue to update and you'll be notified when we add something new.
What if I am unhappy with the course?
That's the last thing we want! We totally understand that this isn't an investment to be taken lightly. We want you to be able to try it risk-free. If you don't like it, then just e-mail us within 30 days of purchase and we'll give you all your money back.
What if it doesn't work for me?
That's the last thing we want! We totally understand that this isn't an investment to be taken lightly. We want you to be able to try it risk-free. If you don't like it, then just e-mail us within 30 days of purchase and we'll give you all your money back.
Will it be a good fit for me?
If you are ready to take action and make that lifestyle change you've always wanted, then yes. But if you're not an action taker and you'd rather stick with the status quo, then no.
This course would be a big investment for me. Is it really worth the price?
How much would it be worth to you to take a trip to your dream destination at the drop of a hat simply because you found an amazing flight deal? How much would it be worth it for you to devote more time to the things you're passionate about without feeling guilty? How much would it be worth it to finally start building that lifestyle business you've always wanted? The key word here is "investment." I'm certain you'll recover the cost of the course after your first full week as an online teacher, at which point you'll be well on your way to having that FREEDOM!
Look, I know making a big lifestyle change is hard.
But you can do it if you let us help!
Imagine how good it will feel to:
have control over your own schedule,

know you can earn money from anywhere,

go into your interview without any nerves or anxiousness,

And absolutely nail it.
No longer on someone else's schedule. No longer limited to a few short vacations a year.
Will you do it? Will you take action?
Click that big orange button below!
This course is closed for enrollment.